15+ musical things I'm thankful for, to be expanded on (and more links added) later...
(i just added a few link updates; more to come, as previously threatened...)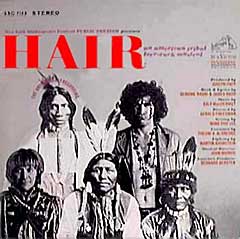 The Beatles
The Hair Soundtrack (Original Off-Broadway cast)
The Chad Mitchell Trio a few songs: Lizzie Borden, Rum By Gum, and Curfew Shall Not Ring Tonight

Hearing

Highway 61 Revisited

at the right time
The Nitty Gritty Dirt Band (that record I can't find anymore)
Rolling Stone Magazine's 1988 "Top 100 albums of the last 20 Years" (and various other mags)
Oingo Boingo
Tom Waits
Mahavishnu John McLaughlin (esp. My Goals Beyond)

The Fall
The Blank Generation
The Richmond, VA music scene (circa 1994)

Dub
Steve Albini
Ninja Tune

Califone
Radiohead
Wire
Bad Religion
The Saints
Future Primitive Sound Sesssions

Mille Plateaux record label (R.I.P)

Loscil
The Tied & Tickled Trio
Mark Lanegan

Venetian Snares

All Songs Considered podcast
Okay, that's more than 25, right? I'll get back to this, just wanted to belt these out, while I had my mind on it. You'll see each of these get a link. And eventually at least a mini-essay.
Happy Holidays. And shit.